Vo.P.I.
Emergency Volunteers
The Vo.PI Association was born on March 24, 1998 in Pontecagnano Faiano, by a group of young volunteers who believe in the feeling of volunteering.
For 25 years of activity he has been enrolled in the Volunteer Register of the Campania Region on 8 July 1999.
The history of Vo.PI grows with the growth of experience in the territory of Pontecagnano and the Province, always present for 20 years for active citizenship.
Meanwhile, the VoPI Association joined in 2000 to the ANPAS (National Association of Public Assistance), a national entity of high moral trust founded in 1911 with Royal Decree 638.
Vo.PI gets stronger and becomes more and more efficient and more discreet: many like its silent working and in 2000 it signs an agreement with theASL of Salerno for the district of Pontecagnano, quickly becoming an established reality for the citizens who enthusiastically welcome the services offered by the Association.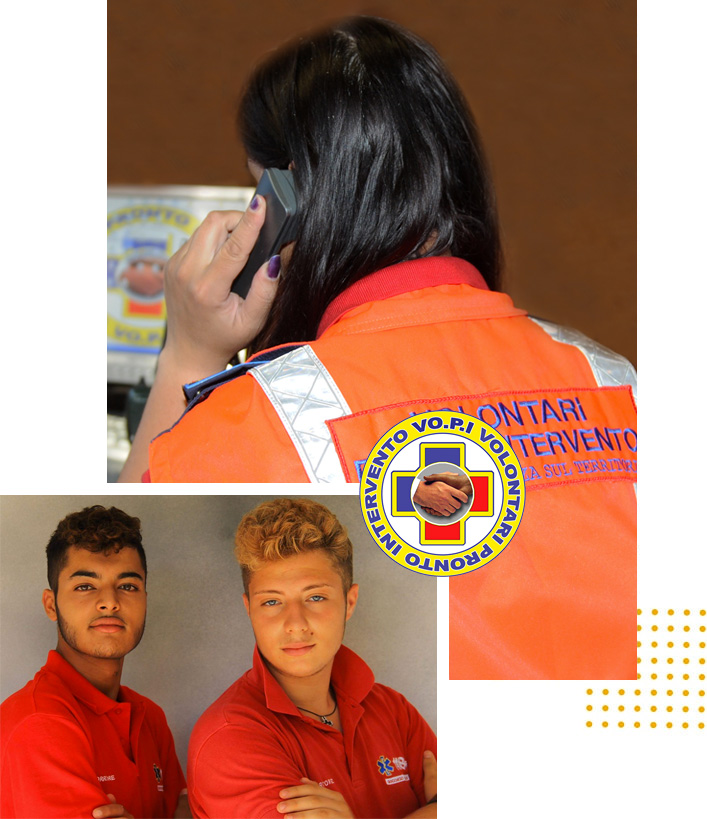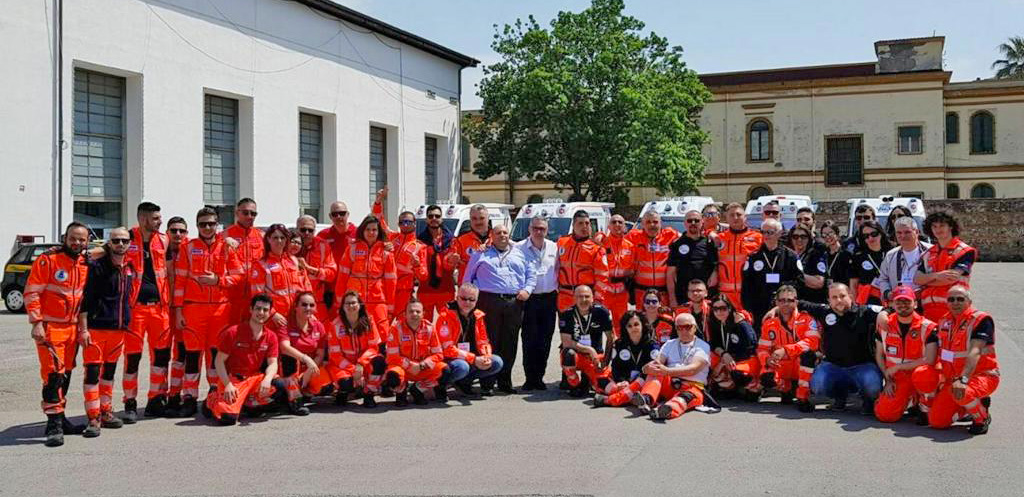 Operational offices and presence on the territory
On February 7, 2001 it was surveyed by the Civil Protection Department as a voluntary organization, a success of seriousness and responsibility.
Vo.PI continues its uphill road, gets stronger and stronger and becomes a force, a clearly visible reality in the Pontecagnano area.
Ordinary people recognize it and feel they can rely on it.
Closeness to those who suffer increasingly involves the President Vincenzo Savarese, together with its volunteers continues to improve the social conditions of citizens, always with silent parsimony for those who are suffering, therefore meetings and rapprochement moments are created and organized.
Structures are organized, vehicles are set up and spaces are created, all to offer citizens a functioning service.
The identification, development and promotion of the potentialities that favor those exchanges, those contacts and those relationships between people are moments of social elevation for those who are part of the world of volunteering.
The three locations are reality: one a Pontecagnano Faiano (registered office) where the territory is operated in a tangible way and the other a Countryside, Bellizzi it's at Montecorvino Pugliano, Operational Headquarters with a fleet of machines.
+ 7000
Interventions of 118
in 2022
+ 25
Civil Protection interventions in 2022
+ 170
Transportation of the sick
in 2022
+ 30
Environmental interventions
in 2022
Areas of intervention
Vo.PI within the scope of its activities and competences, operates in the following sectors:
ELDERLY AND DISABLED ASSISTANCE
The great organizational skills gained over the years and the great involvement of young volunteers make the Association Vo.P.I. transform and specialize in various sectors.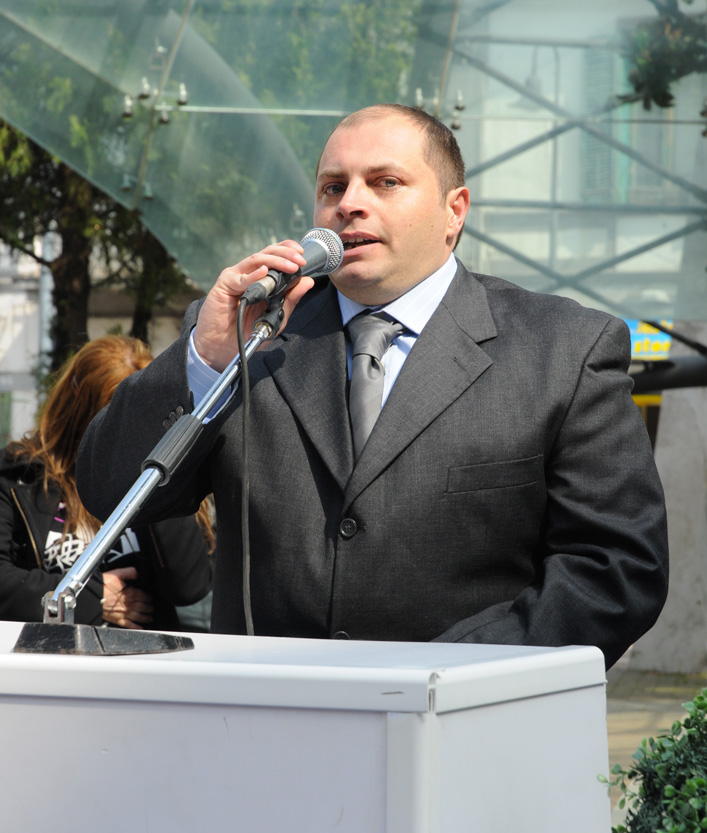 VINCENZO SAVARESE
President Vo.PI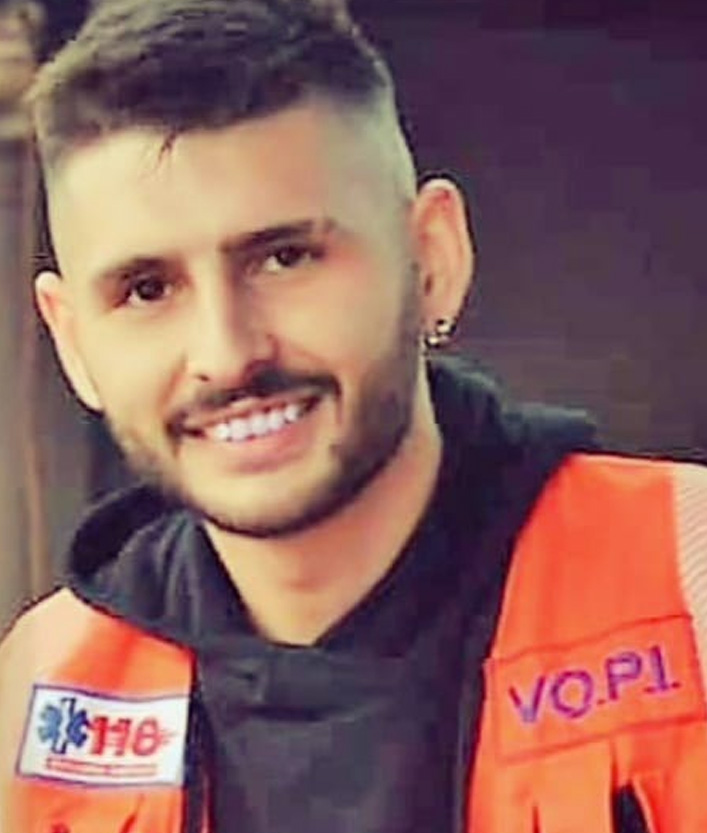 Christian DeFeo
General coordinator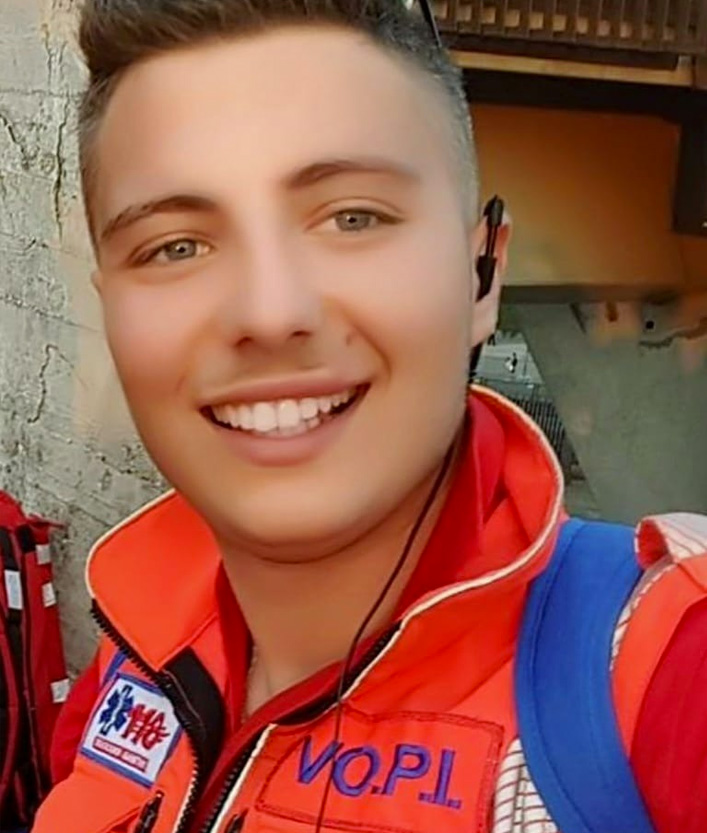 Domenico Apolloro
Training nurse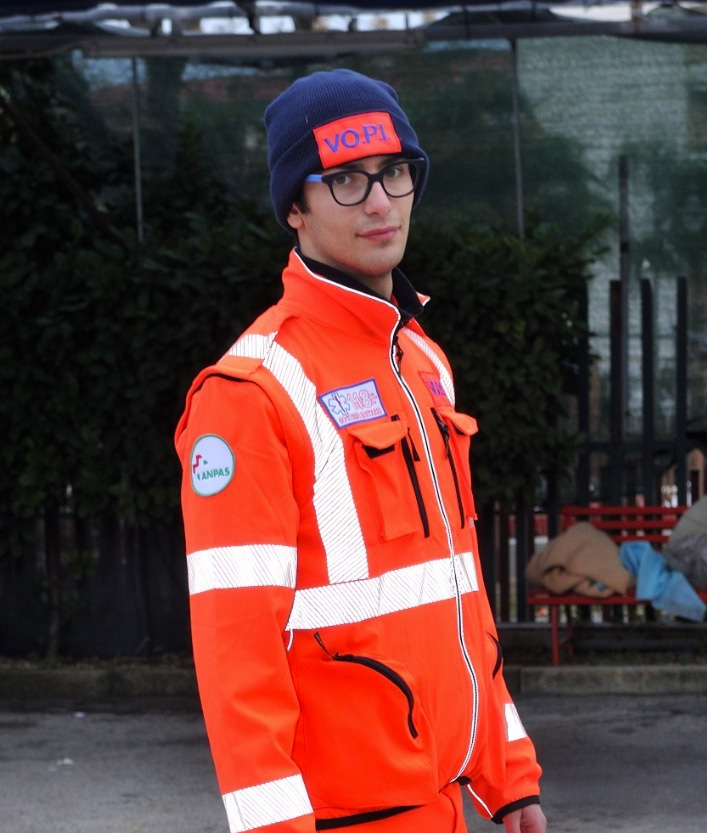 Andrea Bottigliero
Youth group leaders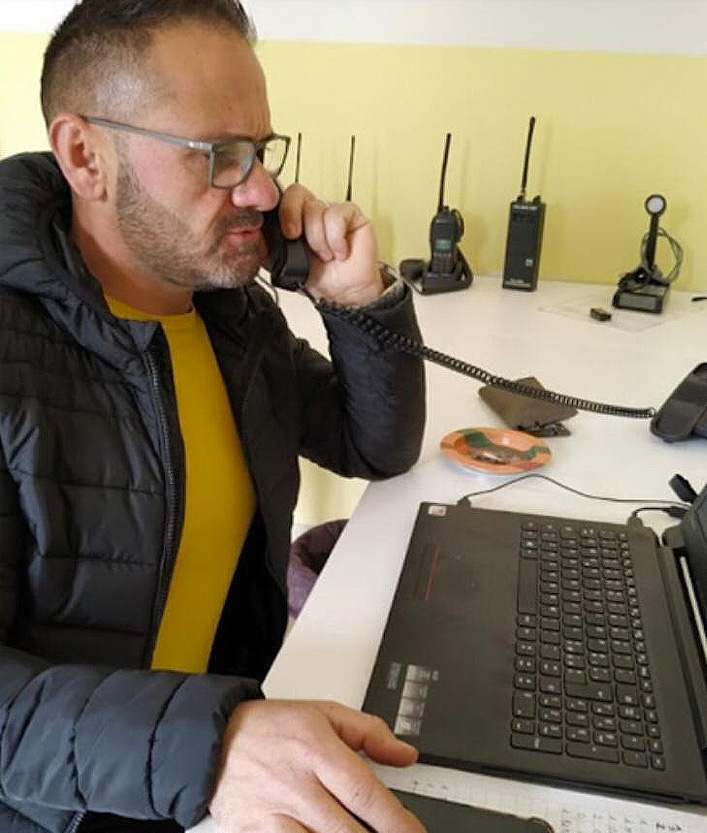 John Julian
Head of the Civil Protection Department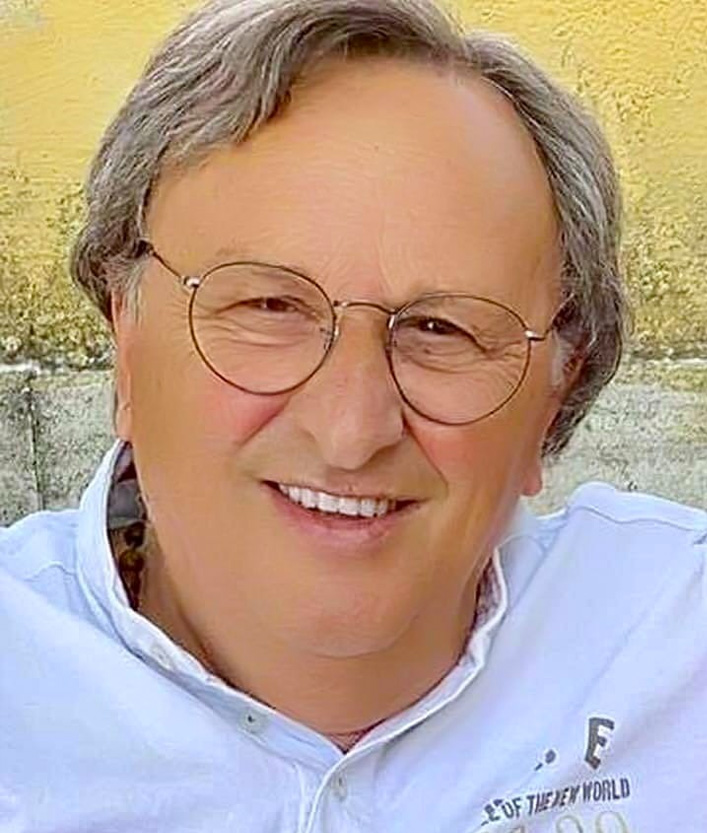 Marcellus Tufano
Head of headquarters of Montecorvino P.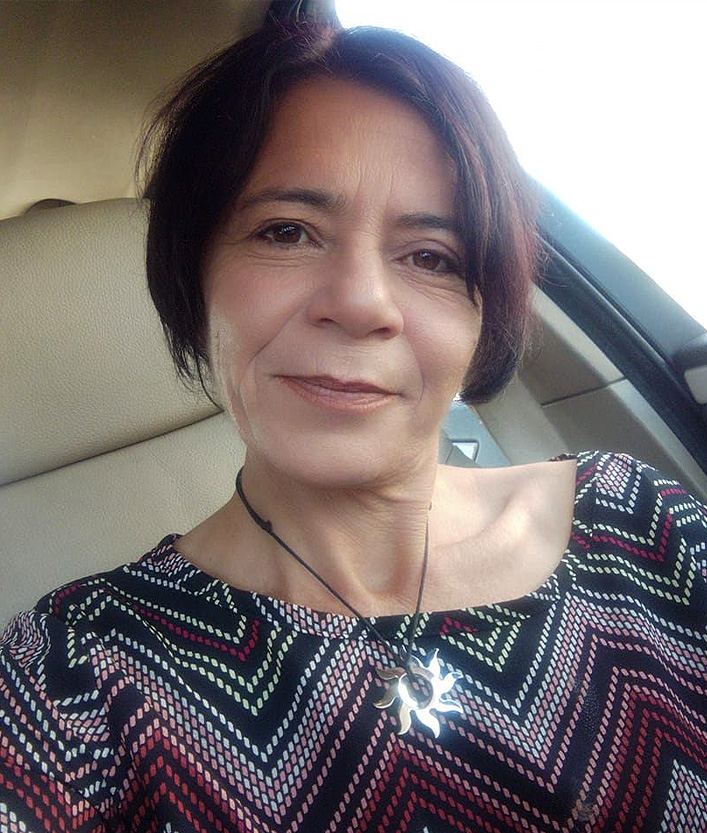 Carla Gallo
Road unit service representative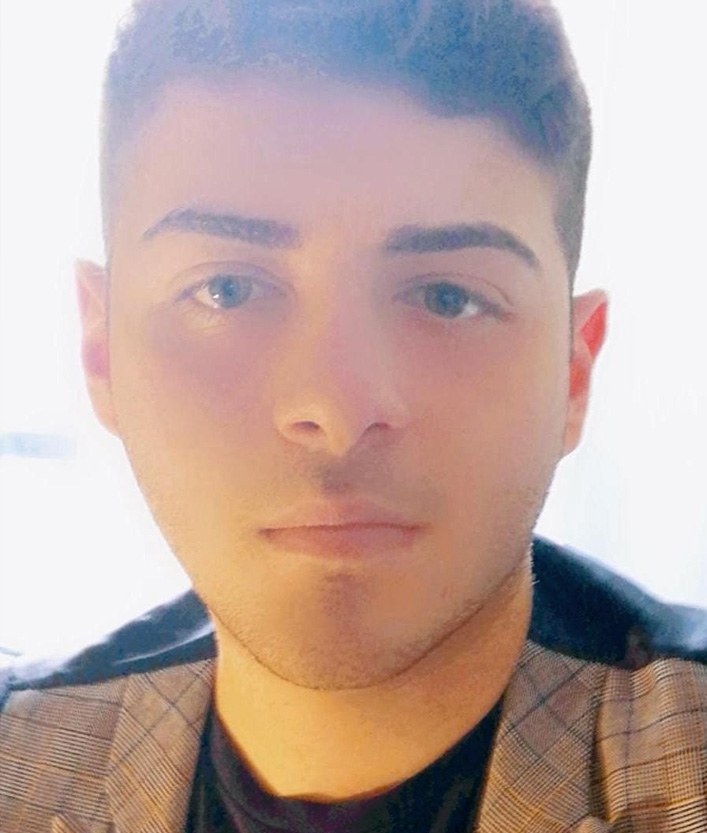 Mario Antonio Avagliano
Communication Officer